Ninacloack is a big online shop where you can buy women's fashion clothing online. I don't know if you already discovered this online shop but i wish to show you some fashion items that i like very much. is summer time already and i wish to buy right now some beautiful clothes for me. I need to refresh my warderobe and to get very quiqly new clothes for summer. I know that i have already a big closet full of clothes but i'm a woman and i need new clothes.
Fot this time i choose some beautiful t shirts for women and i put in the chart because i like it very much. let me show you what i choose for this time from Ninacloack. i'm sure you will love my favorite items beacause they are very beautiful and appropiate for summer. In my favorite season i will ware this t-shirts every time I get the chance.
The first women's T-shirt that i like it very much and is this t shirt with floral print. I simply love it and when i saw it i said that i must have it. Do you like it?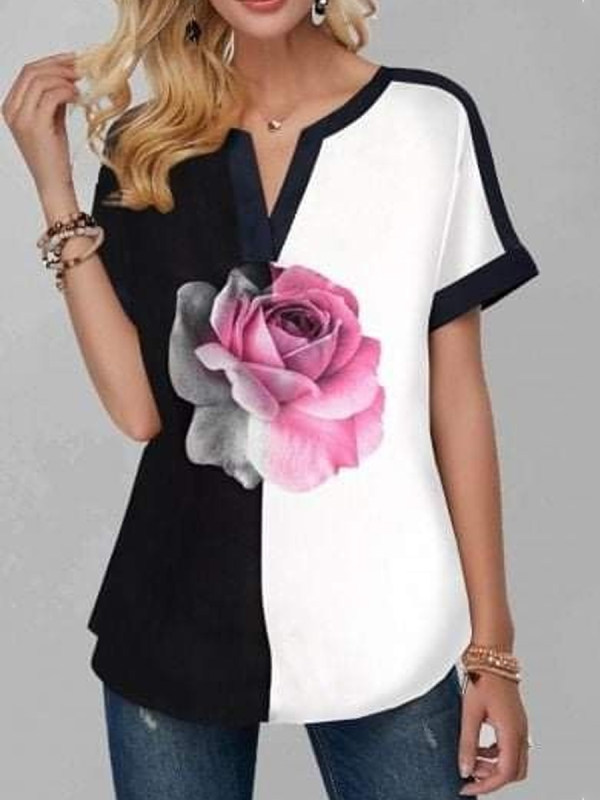 The second t-shirt is this one. Is a simply thist at first sight but i like very much the floral print, the steam material is great for summer. is vbery good for the hot summer days. Simply and elegant i can ware it with a skirt , shorts or steamy summer pants.
This black floral t-shirt is ideal for this season. Easy to match and wear on different occasions, it can be a piece of resistance this season. I really like it because I can wear it both with jeans in summer evenings and with skirts and shorts every day is hot. I also really like it because of the butterfly print that signifies joy, good mood, good energy.It is a very beautiful t-shirt and it will finally be mine.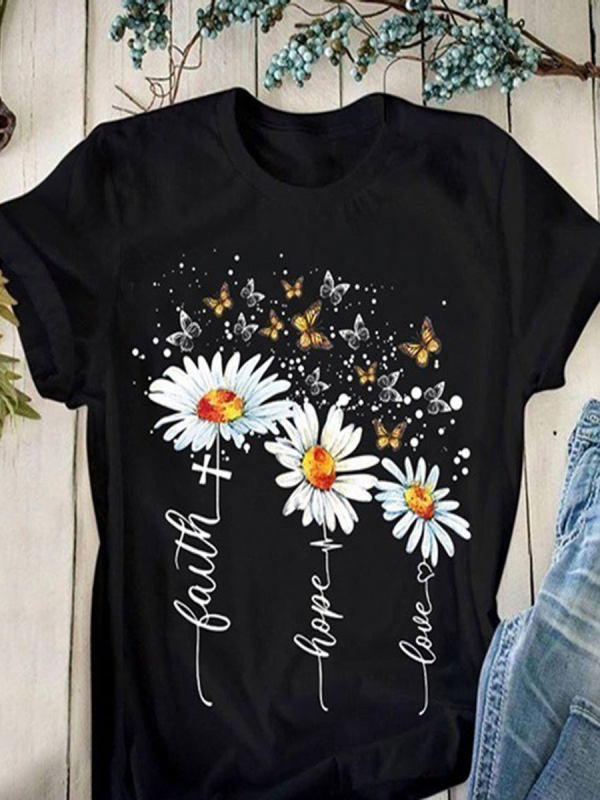 Thank you Ninacloak for these wonderful t-shirts. I invite you to discover these wonderful clothes and enjoy low prices and quality products only on Ninacloak. com.